Exceptions to Sex with an Underaged Person (Statutory Rape) in Texas
Sept. 30, 2022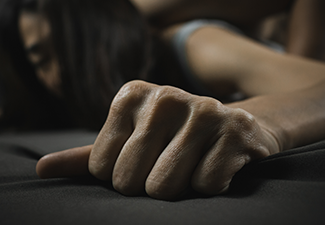 Perhaps more so than any other criminal charge, an arrest for rape or statutory rape brings with it not only severe penalties but also a social stigma that can last well into the future. Thankfully, the volume of rape offenses has gone down in the state of Texas with just over 13,000 cases being reported in 2020, a decrease of over 10% since 2018 according to the Crime in Texas report. Still, these charges must be taken seriously—especially if you're facing a statutory rape charge.
If you'd like to learn more about the exceptions to sex with an underaged person, call the Walker Law Office in Houston, Texas today. Mekisha Jane Walker is able to help clients throughout the area including Harris, Galveston, Montgomery, Fort Bend, and Brazoria counties.
Defining Statutory Rape in Texas
Each state has its own laws that define what is and isn't considered statutory rape. In Texas, it's defined as sexual assault or sex with a minor under the age of 17. There are some important exceptions to statutory rape, and meeting with a criminal defense attorney is an essential step in determining how to proceed with your case.
Exceptions and Defenses
Not all instances of sex with a minor will result in a rape conviction. Remember, just because you're charged with a crime doesn't always mean you'll be convicted. One of the most common exceptions is what's known as the Romeo and Juliet provision. This provision states that if the accused is no more than three years older than the victim (who must be at least 14 years old themselves), it will not be considered "statutory." It's important to note that this act may still be considered rape in this instance.
Another common defense is that the accused has reasonably mistaken the age of the other party. This could be because the victim lied about their age or presented themselves as older than they actually were. In other cases, if the two parties are married and one is under age (which is legal with a parent or judge's consent), the statutory rape definition will not apply. Lastly, it could be possible that there was no sexual intercourse at all. While there may have been some contact of a sexual nature, this might not be classified as rape. Importantly, you will have to work closely with your attorney and the specific facts and evidence that apply to your case to formulate a defense.
Possible Penalties
Most statutory rape convictions bring with them severe penalties that can include both heavy fines and jail time. Your penalty will be harsher if you have prior convictions in your past and can also increase based on the age of the victim. In most cases, you will also be required to adhere to a period of probation after you're released as well as registering as a sex offender. This last consequence can be the most devastating since it can drastically affect your employment prospects as well as where you're allowed to live. The social stigma of a rape conviction can last a lifetime, so it's essential you seek experienced legal assistance immediately.
The Importance of Skilled Advocacy
Any time you're arrested for a crime, you need to think clearly and methodically about the possible penalties and the best way to approach your case. By meeting with a criminal defense attorney, you'll have a trusted partner in this process who won't pass judgment on your actions and who will work tirelessly to protect your rights. If you're in the Houston, Texas area, call the Walker Law Office today to schedule a consultation.