The Costly Consequences of Ineffective Legal Representation
Feb. 11, 2022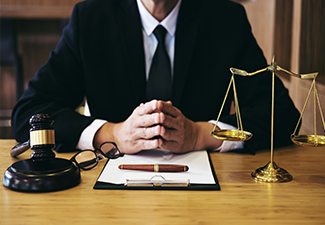 When you are arrested by the police in Texas, you are facing serious consequences, including a damaged reputation and a loss of freedom. With so much at stake, you simply cannot afford to take chances. An experienced criminal defense attorney can represent your interests throughout the legal proceedings and fight for the best possible outcome in your case.
Unfortunately, not all people facing criminal charges have a positive experience with public defenders and private defense attorneys. The assistance provided by the attorney must be adequate and effective. If the defendant believes that their attorney's legal representation fell below an "objective standard of reasonableness," they might even be able to pursue an ineffective representation claim.
Mekisha Jane Walker, the experienced criminal defense attorney at Walker Law Office, is dedicated to helping clients in Houston, Texas, resolve their cases in the quickest and most efficient manner possible. The law firm also handles criminal defense cases in Montgomery, Harris, Fort Bend, Galveston, and Brazoria counties. Set up a one-on-one consultation today.
What Is Ineffective Representation?
Defendants in criminal defense cases can pursue an "ineffective representation" claim if they believe that their attorney failed to represent them competently. Ineffective representation is a post-conviction motion alleging that the defendant's attorney's level of legal representation was so inadequate that it deprived the defendant of a fair trial.
However, proving that you did not receive the legal representation that you deserve under the Constitution can be difficult, as the defendant has the burden to prove that:
The attorney's performance was unreasonable under the circumstances; and

There is a reasonable probability of a different result.
Types of Ineffective Representation
There are different circumstances under which a defendant could receive ineffective representation from a public defender or a private attorney. Some of the common types of ineffective representation in criminal cases include:
Failure to conduct a thorough or timely investigation

Not enlisting experts to challenge the evidence against the client

Not reporting or addressing concerns of a conflict of interest or jury misconduct

Not filing motions to protect the client

Failure to explain the consequences of the plea

Failure to attend hearings
Keep in mind that defendants in criminal cases are not entitled to claim ineffective representation if they choose to represent themselves in court.
Private Attorney vs. Public Defender
According to a 2020 report by the Texas Department of Public Safety, more than 530,000 Texans were arrested for various crimes in 2020 alone. Those who were charged with a crime had to choose between hiring a public defender or a private defense attorney.
Statistically speaking, a large percentage of ineffective representation claims are filed by defendants who hired public defenders to represent them in court. Most public defense attorneys in Texas are burdened with an excessive caseload, which means they do not have sufficient time to work on each case individually. Additionally, private attorneys may simply have more access to various resources than public defenders do.
Criminal cases, especially complicated ones, require attorneys to devote a significant amount of time to develop a strong defense strategy. Public defenders might have too many cases on their plate to build a strong case for all clients, which could be why many defendants represented by public defenders file ineffective representation claims.
Qualities to Look for in a Criminal Defense Attorney
If you are looking to hire a criminal defense lawyer who can provide high-quality representation, make sure that they have the following qualities:
Experience with similar cases

Good listener and communicator

Compassionate

Discrete and confidential

Zealous advocate and negotiator

Loyal and dedicated

Diligent

Punctual
The criminal defense attorney at Walker Law Office proudly represents clients in Houston and surrounding counties in Texas. Mekisha Jane Walker possesses the qualities necessary to provide top-notch legal representation to clients anywhere in the state.
Get the Legal Guidance You Need
If you think that your defense attorney's ineffective assistance of counsel during a trial resulted in your conviction, you might be entitled to make a claim of ineffective legal representation. Reach out to a lawyer to get the legal guidance you need during this difficult time. Schedule a case review with Mekisha Jane Walker by reaching out to her office in Houston, Texas.