What Are "Conditions of Bond" In Family Violence Assault Cases?
June 13, 2023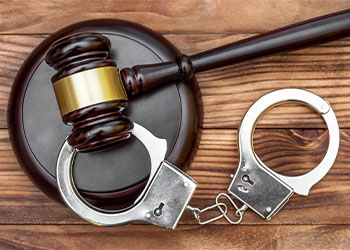 Being accused of family violence assault can have lasting repercussions, legally and personally. One of the most immediate consequences of such an accusation is posting bond before your trial.
While posting bond allows you to be released from custody until your court date, there are often conditions that must be met in order to maintain that freedom. If you bail out, you need to understand the conditions of the bond in your family violence assault case.
Need help with bailing out or are accused of violating bond conditions? Contact Walker Law Office to learn more about your legal options. A dependable attorney can help you discover your options while keeping your best interests in mind. Mekisha Jane Walker helps clients in Houston, Texas, and the surrounding area understand and comply with the conditions of their bond agreement.
What Are Bond Conditions?
According to the U.S. Department of Justice, pretrial bail rights in Texas are based on the Texas Constitution. When a person bails out, they must comply with specific bond conditions.
Bond conditions are the rules set by the court for the release of the accused on bail on charges of family violence assault cases. These conditions are intended to safeguard the victims and the community while ensuring the accused appears in court to address the charges.
Common bond conditions include but are not limited to:
house arrest

drug/alcohol monitoring

diversion

mental health and anger control counseling

the requirement to stay in the state until trial

the requirement to report to a probation officer

no firearms
Texas law also has a statute that addresses special rules for family violence cases. Under Texas law, a person who must comply with bond conditions in a family violence assault case can be arrested for:
committing additional family violence offenses

engaging in improper communications with the protected person (e.g., their spouse who requested a protective order)

being present at or near the protected person's home, place of work, or childcare facility

possessing firearms

harming or otherwise interfering with the protected person's pets
If you do not understand the conditions of bond in your case, it is vital to consult with an attorney to protect your future.
What Happens if You're Charged With Violation of Bond Conditions?
If you are accused of violating any bond conditions, the court may revoke your bail immediately, and you will be held in custody until your trial. The prosecution may also press further charges against you for the violation, which can significantly impact your case outcome.
It is essential to take any bond conditions imposed seriously and avoid any actions that may violate them. However, if you are in an unclear situation, it is best to consult with a criminal defense attorney to help you understand the conditions and avoid unintentionally violating them.
Why You Should Work With a Criminal Defense Attorney
Working with a criminal defense attorney is crucial, especially if you were released on bail after a family violence assault or are being accused of violating the conditions of bond.
Here are five crucial reasons why you should consider working with a criminal defense attorney:
Knowledge of the legal system. Criminal defense attorneys have a deep understanding of the complexities of the criminal justice system, including bond conditions and the consequences of violating them.
Legal representation. An attorney can represent you in court, questioning the legality of your bond conditions based on factors such as your criminal history and the severity of the offense.
Minimizing penalties. A good defense lawyer can negotiate with the prosecution to lower the penalties and reduce the charges if you are accused of violating bond conditions.
Protecting your rights. Defense attorneys ensure your rights are protected and conditions are not violated. They can help you communicate with the court without putting you in a more compromising position.
Emotional support. Family violence cases can have a significant toll on an accused person's mental health. Defense attorneys provide emotional support and guide you through challenging times.
Reach out to Mekisha Jane Walker at Walker Law Office if you are accused of violating the conditions of bond or need help bailing out in your family violence assault case.
Protect Your Future, Today
If you bailed out or are considering bailing out in a family violence assault case, you need to understand what the conditions of bond are to ensure your compliance with the court-ordered rules. Mekisha Jane Walker can help you protect your future and explore your legal options if you are accused of committing family violence or violating bond conditions. Reach out to Walker Law Office to request a free consultation.