What to Expect at Your Arraignment
Feb. 23, 2023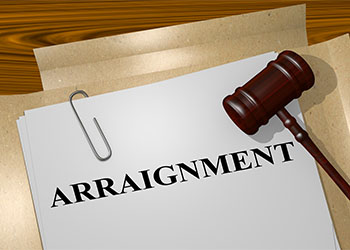 According to statistics from the Texas Crime Report, there were 1,006,887 total reported offenses statewide in 2021. In Texas, any individual who commits a crime or violates a law will be arrested by law enforcement. Once arrested, the defendant would be arraigned in court to understand the charges against them and their legal rights. Then, they will go through the criminal justice process to determine whether or not they are guilty of the charges.
Attorney Mekisha Jane Walker has devoted her career to handling criminal cases and representing clients during their court appearances and trials. As an experienced Texas criminal defense attorney, she can enlighten you about the state's criminal justice process and what to expect at your arraignment.
In addition, she will fight aggressively to defend your rights and increase your chances of a brighter tomorrow. Her firm proudly serves clients across Houston, Texas, and the surrounding communities of Harris County, Galveston County, Montgomery County, Fort Bend County, and Brazoria County.
What Is an Arraignment?
An arraignment is the first formal step in criminal court proceedings. It is the defendant's initial appearance in court after an arrest and where they will be formally charged. According to Texas law, there shall be an arraignment in all felony cases after indictment and all misdemeanor cases punishable by imprisonment. The purpose of this pre-trial court hearing is to allow the defendant to know their charges, understand their legal rights, and submit a plea.
When Will the Arraignment Take Place?
In Texas, an arraignment can take place at least two days after an arrest or the defendant has been served with a copy of the indictment. In most cases, arraignment usually holds within 72 hours of an arrest. However, if the court permits the offender to post bond after the arrest, the arraignments may be scheduled for a few weeks later.
What Occurs at the Arraignment?
During the arraignment, the alleged defendant will be brought before a criminal court judge. The judge will formally read out the charges against the defendant and then ask whether they want to be represented by a lawyer. As the defendant, you may appoint a private attorney, or the judge may appoint one for you.
Furthermore, the judge will inform you about your rights and ask you to enter a plea of guilty, not guilty, or no contest. The issue of bail will also be addressed at arraignment if it hasn't yet been set. However, what happens after arraignment will depend on the plea you submit.
Do I Need an Attorney for the Arraignment Process?
As mentioned earlier, the arraignment is the defendant's first appearance in court after the arrest. Even though it isn't required, it is always advisable that you attend the arraignment hearing with your attorney. Your legal counsel can guide you on how to answer any question asked by the judge and help you make an informed decision when submitting a plea.
After an arrest, it's in your best interest to hire a criminal defense attorney to discuss your case details, prepare you for the arraignment, and assert specific defenses. Also, your attorney can help you understand the nature of your charges and strategize your best defenses after the arraignment.
Turn to Walker Law Office
Facing criminal charges can be a terrifying experience. However, regardless of the nature of your allegations, it is never advisable to navigate the criminal justice system without experienced guidance. Attorney Mekisha Jane Walker is committed to offering aggressive representation and trusted advocacy to clients in their criminal cases.
As your legal counsel, she can investigate all of the facts of your case, represent you during every court appearance, and strategize the best defense to fight your charges. Using her extensive experience as a former assistant district attorney and felony prosecutor for Harris County, Mekisha Jane Walker can guide you through the arraignment process with confidence. If your case goes to trial, she will fight aggressively to uphold your freedom and help you achieve the most favorable outcome for your unique situation.
Contact Walker Law Office today to schedule a consultation with a strategic criminal defense lawyer. Attorney Mekisha Jane Walker can offer you the effective representation and personalized legal guidance you need in your case. The firm proudly serves clients across Houston, Texas, and the surrounding areas.