What Qualifies as Solicitation of a Minor in Texas?
Dec. 7, 2022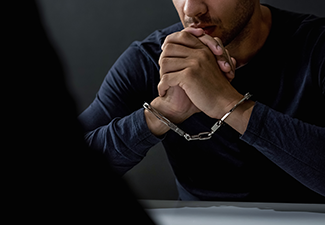 Facing solicitation charges in Houston, Texas, can be a confusing situation. It's natural to feel overwhelmed in the face of these kinds of accusations. However, it's important to reach out for legal guidance. Knowing the legal options that are available to you is a critical component of a strong defense.
At Walker Law Office, Attorney Mekisha Jane Walker is ready to help you and your loved ones move forward. Her commitment and tenacity have aided her clients in protecting their rights. Reach out to her office for a consultation as soon as possible.
Solicitation of a Minor in Texas
What constitutes solicitation of a minor in Texas? According to the Texas Penal Code, solicitation of a minor involves sexual contact, intercourse, and "deviate sexual intercourse" with an individual younger than 17 years of age. Please note that solicitation extends to physical and online sexual acts. For instance, communicating in a sexually explicit manner (either in person or via digital means) or distributing sexually explicit material (pornography) to an underage individual may warrant solicitation charges.
There are two main ways in which solicitation charges may come about:
Unlawful contact with a minor. This situation entails any in-person contact considered unlawful by law as previously described.

Online solicitation. This situation entails any contact via text messages, social media, email, or messenger applications. It also includes the distribution of pornographic materials.
Keep in mind that harmless communication can be taken out of context. Therefore, reviewing digital and in-person communication is crucial to ensure no materials are used out of context.
Potential Solicitation Defense in Texas
There are various defense options for solicitation charges in Houston, Texas, and neighboring areas like Harris, Galveston, Montgomery, Fort Bend, and Brazoria counties:
Entrapment. Entrapment can be argued when an individual is coerced into committing an illegal action, usually by undercover police officers. This defense rests on the notion that the charged individual would not have committed the offense if not forced by a law enforcement officer. The basis of this defense is to prove the individual had no intention to commit the crime before being prodded by a law enforcement officer.

Age. Individuals charged with solicitation can argue they were not more than three years older than the minor at the time of the alleged incidents. This defense may hinge on proving the minor consented to the act. For instance, text messages or voice recordings can prove the minor consented to the encounter(s).

Marriage. Solicitation of a minor does not apply if the charged party was married to the minor at the time of the alleged encounter(s).
Getting legal counsel from a trusted criminal defense attorney helps charged individuals understand their right to a fair defense. Underage solicitation charges can bring serious consequences. Having the right criminal defense attorney is necessary to ensure a proper defense.
Penalties for Underage Solicitation in Texas
In general, solicitation of a minor is a third-degree felony in Texas. However, it may become a second-degree felony if the minor was 14 years of age or younger at the time of the incident.
The penalty for solicitation of a minor can range from two to ten years in prison and a $10,000 fine. A second-degree felony can range up to twenty years and a $10,000 fine. Additionally, individuals convicted of solicitation of a minor must register as sex offenders.
Finding the Right Criminal Defense Attorney in Houston, Texas
Contacting a criminal defense attorney is crucial when facing solicitation of a minor charges. Having a knowledgeable and experienced criminal defense attorney on your side makes a significant difference in the outcome of your case. Reach out to Mekisha Jane Walker in Houston to start finding a path forward.